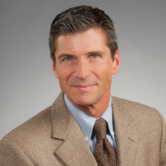 Foundation Professor of Quantitative Methods and Education Policy,
Arizona State University
Geoffrey D. Borman is a foundation professor of quantitative methods and education policy at Arizona State University. His interests include social stratification and the ways educational policies and practices can help address and overcome inequality. His methodological interests concern estimating the causal effects of interventions implemented on a widespread basis in field settings. He received his PhD from the University of Chicago.
updated 2020