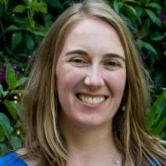 Associate Professor ,
Oregon State University
Karen D. Thompson is an associate professor in the College of Education at Oregon State University. Her research addresses how curriculum and instruction, teacher education, and policy interact to shape the classroom experiences of multilingual students in K–12 schools. She also serves as the principal investigator for the Oregon Department of Education and Oregon State University English Language Learner Partnership, funded by the Institute of Education Sciences and the Spencer Foundation. Thompson received her PhD in educational linguistics from Stanford University.
updated 2015