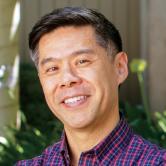 Associate Professor,
University of California, Davis
Kevin Gee is an associate professor at the UC Davis School of Education and a faculty research affiliate with UC Davis's Center for Poverty Research. He is a recipient of a 2015 National Academy of Education/Spencer Postdoctoral Fellowship; a 2014 Young Scholars Program award from the Foundation for Child Development; and a 2015–16 Hellman Fellowship from UC Davis. His primary research focuses on the role that schooling systems can play in influencing the health and well-being of children. Gee has expertise in conducting large-scale evaluations of educational policies and programs using experimental and quasi-experimental designs. He received his PhD in quantitative policy analysis in education from Harvard Graduate School of Education.
updated 2020