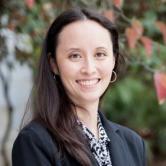 Senior Researcher and Policy Advisor,
Learning Policy Institute
Naomi Ondrasek serves as a Sacramento-based policy advisor and senior researcher for the Learning Policy Institute. She previously worked on the California Assembly Education Committee, where she served as a California Council on Science and Technology science fellow. As a fellow, she reviewed, analyzed, amended, and drafted legislation covering a broad range of education policy issues, including child health, curriculum and instruction, college and career preparedness, and educational equity. She staffed bills on STEM and special education for Assembly Member Patrick O'Donnell. Ondrasek received her PhD from the Department of Integrative Biology at the University of California, Berkeley.
updated 2020