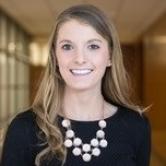 Assistant Professor,
Old Dominion University
Rachel White is an assistant professor in the Educational Leadership program at Old Dominion University. Her research focuses on K–12 education governance, policy, and politics, including how stakeholder voices are (or are not) valued and incorporated into local and state policy making implementation processes. White was a previously a postdoctoral research associate at the Rossier School of Education at the University of Southern California. She received her PhD in education policy from Michigan State University.
updated 2019