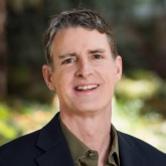 Interim Associate Dean and Associate Professor, Graduate School of Education,
University of California, Riverside
Robert K. Ream is interim associate dean and associate professor in the Graduate School of Education at the University of California, Riverside (UCR). He joined the UCR faculty after postdoctoral fellowships at Princeton University and the RAND Corporation. Ream was also formerly a graduate research assistant for PACE. His research interests include social capital and the social dynamics of racial, social class, and linguistic inequality in K–­12 and higher education settings. His work appears in scholarly journals including American Educational Research Journal, Sociology of Education, Educational Evaluation and Policy Analysis, Social Forces, and Teachers College Record. While on leave from UCR, Ream served as an associate program officer at the Spencer Foundation in Chicago. Before embarking on a career in research, Ream served as a legislative aide to former California state senator Gary K. Hart. 
updated 1999