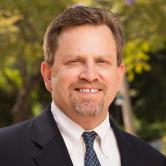 Professor of Education,
Claremont Graduate University
Tom Luschei is a professor in the School of Educational Studies at Claremont Graduate University. The primary focus of his research is on the impact and availability of educational resources–particularly high-quality teachers–among marginalized children and youth. His research interests also include international and comparative education, the economics of education, teacher quality and teacher policy, education policy across the Americas, and bilingual education policy and practice. Dr. Luschei has conducted related research in Africa, Asia, and North, Central, and South America. He is the author (with Amita Chudgar) of Teacher distribution in developing countries: Teachers of marginalized students in India, Mexico, and Tanzania. He is an associate editor of the International Journal of Educational Development and serves on the editorial boards of Educational Researcher, Interaction Design and Architecture, Forum for International Research in Education, Journal of Teacher Education, Panorama, and Prospects. Dr. Luschei is a former bilingual education teacher in the Los Angeles Unified School District. He holds a Ph.D. in international comparative education from Stanford University.