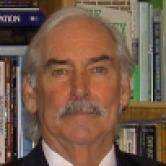 Education Consultant,
Higher Education Research & Evaluation
W. Charles Wiseley is an education consultant focusing on using data for program improvement and maximizing Perkins allocation funds. His provides research on links between instructional methods and student learning in applied, integrated (theory and applied), and non-integrated courses including STEM, math, and language in CTE in community colleges; college Perkins planning consulting; and college Perkins data technical support audits. He previously served as a career technical education specialist in the California Community College chancellor's office and was a research consultant for the City College of San Francisco. He received his EdD in higher education administration and leadership from the University of the Pacific.
updated 2011