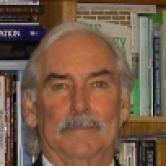 Education Consultant,
Higher Education Research & Evaluation
W. Charles Wiseley is an education consultant focusing on using data for program improvement and maximizing Perkins allocation funds. His provides research on links between instructional methods & student learning in applied, integrated (theory and applied) and non-integrated courses including STEM, Math, and language in CTE in Community Colleges; College Perkins Planning Consulting; and College Perkins data technical support audits. He previously served as a career technical education specialist in the California Community College Chancellor's Office and was a research consultant for the City College of San Francisco. He received and Ed.D. in higher education administration and leadership from the University of the Pacific.