PACE Event
The Impact of Summer Learning: Early Findings from Five Cities with Implications for California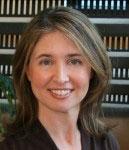 Venue: UCCS Conference Room A, 1130 K Street (lower level), Sacramento

Summer learning loss disproportionately affects low-income students and therefore likely contributes to the achievement gap between these students and their higher-income peers. Until now, however, research has not demonstrated whether voluntary school district summer learning programs offered to large numbers of urban, low-income students can actually make a difference.
In this seminar, Catherine Augustine from RAND presents early findings from a study that seeks to answer one key question: Can such programs in urban districts improve student achievement and social-emotional outcomes for low-income and low-achieving students?
The study is designed as a randomized controlled trial that assesses student outcomes in three waves: in the fall after the 2013 summer program, at the end of the school year following the program, and after a second summer program in 2014 (to show the cumulative effects of two summer programs). This talk will focus on the results from the first wave.