PACE Event
Implementing California's New Standards
Teachers' Perspectives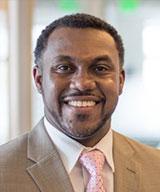 The Center for the Future of Teaching and Learning at WestEd is conducting research on the experiences of California teachers as they implement the new Common Core State Standards. As a part of this work, the Center is conducting a series of focus groups to give voice to teachers early in the process of implementation.
These focus groups address teachers' attitudes and beliefs about school leadership, their selection of instructional materials, and quality of their professional learning experiences. Special attention is given to teachers' perceptions of their readiness to meet the needs of English Language Learners, and to what teachers say is needed to successfully meet the expectations set by the new standards.
In this seminar, Robert Sheffield will present the findings from the first round of focus groups. In his discussion, he will offer an analysis of how the findings fit within the policy context defined by California's new funding and accountability systems, and will present short-term recommendations for policy leaders to take immediate action.
Speaker:
Robert Sheffield, Director of California Initiatives, Center for the Future of Teaching and Learning at WestEd