PACE Event
State Superintendent Candidates Policy Forum
Policy Analysis for California Education and The USC Center on Education Policy, Equity and Governance
Policy Forum for Candidates for State Superintendent of Public Instruction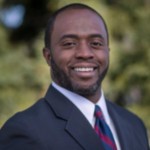 Tony Thurmond
, California State Superintendent of Public Instruction, California State Department of Education, has been a lifelong advocate for youth and families. Tony is an educator who is passionate about improving public schools because it was his public school education that prepared him for his career as a social worker that spanned two decades, and inspired him to serve on his city council, school board, and now in the State Assembly, where education legislation has been his number one priority. As State Superintendent of Public Instruction, Tony will continue his work to ensure every California student has a high-quality, neighborhood public school.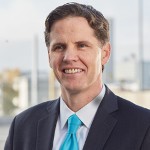 Marshall Tuck
, Head of Recovery and New Initiatives, Great Public Schools Now, believes in the power of public schools to change lives – and he's spent the last 15 years working to make it happen. Most recently, Tuck was Educator-in-Residence at the New Teacher Center (NTC), a nonprofit working with school districts to develop and retain effective teachers and principals. He was also founding CEO of the nonprofit Partnership for Los Angeles Schools. Under Tuck's leadership, these schools raised four-year graduation rates by over 60%. Tuck is past president of the nonprofit Green Dot Public Schools. A graduate of UCLA and Harvard Business School, Tuck lives in Los Angeles with his family.'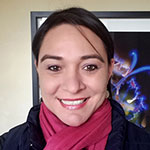 Lily E. Ploski (Espinoza)
, Financial Literacy Instructor, Upward Bound, Mills College, was born and raised in Orange County and is a proud graduate of the public school system. She has a doctorate in Educational Leadership from California State University, Fullerton. Lily has worked in education for over 15 years, and has a passion to serve others in their educational achievement. She has experience leading educational improvement efforts including education master planning, student equity planning, policy development, fiscal and budget development, and community development. She is a leader with expertise in educational administration who puts students first!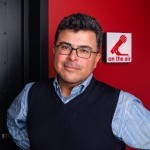 Moderator
Adolfo Guzman-Lopez
, Higher Education Reporter, LAist, has been a reporter at NPR-affiliate KPCC 89.3FM since 2000. He has reported on education, politics, arts, and other topics. His education stories include reporting on L.A. Unified budget cuts, the backing of school board candidates by teachers unions and charter leaders, and college affordability. Currently, he's KPCC's higher education reporter. In 2006 the LA Press Club awarded him its "Radio Journalist of the Year" honor.