PreK–3 Alignment
Challenges and Opportunities in California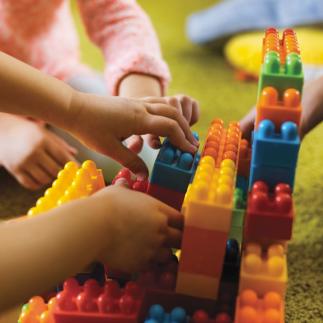 Summary
With the infusion of new funds, Governor Gavin Newsom has placed early childhood education high on California's policy agenda. Yet the state still faces the complicated challenge of sustaining and building on the progress children make in preK. Research has shown that preK–3 alignment—coordinating preK–3 standards, curricula, instructional practices, assessments, and teacher professional development—can be an effective means to this end. A 2020 PACE study designed to better understand the state's preK–3 alignment landscape finds the following:
One third of the study districts are not engaged at all in alignment efforts; others are engaged to varying degrees;
Divergent beliefs among district leaders about the role and purpose of preK affects alignment efforts;
PreK directors who are part of the superintendent's cabinet have broader opportunities for collaborating with district decision makers and increasing acceptance of preK;
Elementary principals' formal responsibility for preK is limited to administrative or operational oversight;
Different licensing requirements for preK and elementary teachers as well as different salaries and job expectations limit cooperation; and
Inconsistent program regulations, multiple funding streams, and competition for scarce state dollars attenuates districts' focus on alignment.
These findings lead to several policy implications:
For the State
Explicitly prioritize alignment and offer districts incentives to engage in this work;
Add training about early childhood education to administrative credential requirements; and
Streamline preK state licensing requirements to eliminate duplication, reduce contradictions, and ensure efficiency.
For Districts
Offer preK directors a significant place in the district's administrative structure;
Provide elementary principals with early childhood professional development;
Align curricula and assessments across preK and early elementary grades;
Ensure preK–3 teachers have regular opportunities to collaborate and participate together in professional development; and
Include preK in deliberations about fiscal priorities.
Suggested citation
Koppich, J., & Stipek, D. (2020, January). PreK–3 alignment: Challenges and opportunities in California [Report]. Policy Analysis for California Education. https://edpolicyinca.org/publications/prek-3-alignment