Revisiting Finance and Governance Issues in Special Education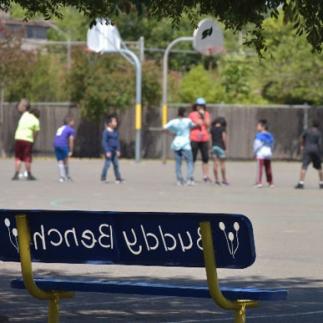 Summary
California's Local Control Funding Formula (LCFF), which highlights accountability for student success, has identified the progress of special education students as an area of particular concern. Statewide, the LCFF outcome data show that students with disabilities perform at particularly low levels.
Special education addresses the needs of students with disabilities to help them succeed in school. Federal and state laws play a major role in shaping how districts identify and serve students. Federal and state budgets also include significant annual appropriations to help districts pay for these additional services. However, data show that many districts are putting an increasing share of their base funding for all students into special education.
This study builds on a November 2016 research report published by the Public Policy Institute of California (PPIC) entitled Special Education Finance in California. Some of the information and data presented here were originally part of that report. The study looks at the amount, sources, and adequacy of special education funding in California. It also analyzes the effectiveness of the state's structures and policies related to governance and accountability, including the intermediate agencies known as Special Education Local Planning Areas (SELPAs) that assist districts with their special education responsibilities.
KEY FINDINGS:
Special education funding programs need attention
Growth in state special education funding has not kept pace with district costs.
Per-pupil special education grants are quite different among SELPAs.
The current formula does not adequately fund preschool programs for infants and toddlers with disabilities.
Special education and the LCFF need to be better aligned
Special education governance is inconsistent with the goals of the LCFF.
Superintendents support the SELPA structure, but some would like specific help.
Educators and policymakers need to better understand how special education dynamics affect accountability indicators.
Paul Warren and Laura Hill
Suggested citation
Warren, P., & Hill, L. (2018, September). Getting down to facts II: Revisiting finance and governance issues in special education [Policy brief]. Policy Analysis for California Education. https://edpolicyinca.org/publications/revisiting-finance-and-governance-issues-special-education