What We Do
PACE is an independent, non-partisan research center led by faculty directors at Stanford University, the University of Southern California, the University of California Davis, the University of California Los Angeles, and the University of California Berkeley. Founded in 1983, PACE bridges the gap between research, policy, and practice, working with scholars from California's leading universities and with state and local decision makers to achieve improvement in performance and more equitable outcomes at all levels of California's education system, from early childhood to postsecondary education and training.
Recent Publications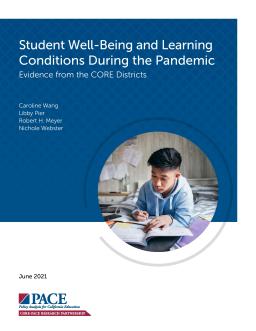 Evidence from the CORE Districts
Since spring 2020, the COVID-19 pandemic has been abruptly interrupting regular instruction in almost all schools in the U.S. One year later, policymakers, district administrators, and educators are...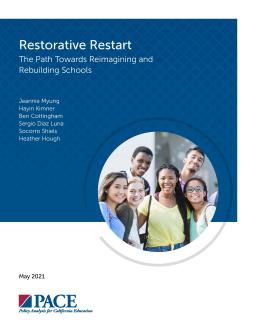 The Path Towards Reimagining and Rebuilding Schools
The COVID-19 pandemic has affected all students; however, its impact has been particularly devastating for students of color, students from low-income families, English learners, and other...