Creating Coherent Systems to Support Education Improvement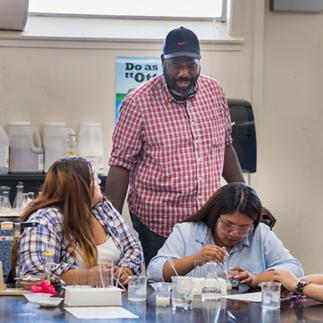 Summary
California's education policy agenda, in particular the near-simultaneous implementation of Common Core State Standards (CCSS) and the Local Control Funding Formula (LCFF), has created challenges and opportunities for the state. Coming on the heels of the Great Recession of 2008, these enormous shifts—the demands for substantially new teaching practices required by the CCSS and the fundamental shift from a state-controlled education finance system to locally determined priorities and resource allocation—require new infusions of support to help school districts realize these policies' ambitious goals. At the same time, shifting federal policies may have an unanticipated or unpredictable impact on state efforts and priorities.
KEY FINDINGS:
California's simultaneous implementation of the Common Core State Standards (CCSS) and the Local Control Funding Formula (LCFF) has created a need for new or augmented systems of support for school districts.
Sources of support for instructional improvement include professional networks and the California Department of Education (CDE), which in particular does not currently have the capacity to fully support these needs.
Putting school districts on a path to continuous improvement will require careful implementation of the current System of Support or of a similarly intentional approach.
Successful development and implementation of support mechanisms for implementing both CCSS and the LCFF hinge on multiagency cooperation.
The state's efforts to improve education can be supported or thrown off course by federal policies, making it important for state leaders to strategically manage relations with Washington, D.C., and potential allies in other states.
Susan Moffitt
David N. Plank
Suggested citation
Plank, D., Henig, J., Arnold Lyon, M., & Moffitt, S. (2018, September). Getting down to facts II: Creating coherent systems to support education improvement [Policy brief]. Policy Analysis for California Education. https://edpolicyinca.org/publications/creating-coherent-systems-support-education-improvement