PACE Event
Toward a Vision of Equity in College Access
Re-evaluating College Admissions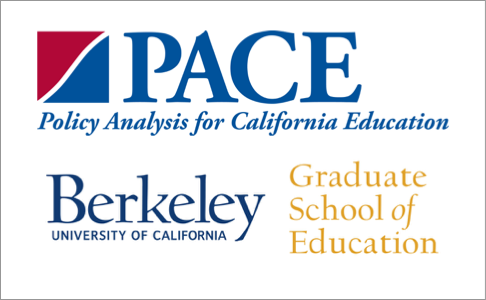 Join PACE and the UC Berkeley Graduate School of Education for a special event on November 22, 2019: Toward a Vision of Equity in College Access: Re-evaluating College Admissions.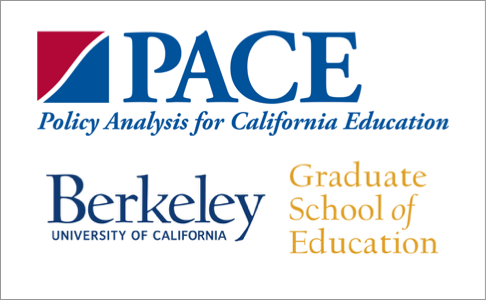 Highlights
College admissions policies are receiving renewed attention amid numerous developments in California and nationally: A UC faculty task force is examining the role of tests in UC admissions; both CSU and UC are considering changes to course requirements; California policymakers are considering a bill to expand the use of college admissions tests for the purpose of high school accountability; federal prosecutors have indicted a group of parents for cheating on the SAT; and the College Board released a new tool to help colleges more fully consider students' environmental contexts (high school and neighborhood) in admissions decisions.
College access is more important than ever, and the time is right for a fresh look at the research on college admissions and the implications for education equity. PACE and UC Berkeley brought together an amazing group of policymakers, practitioners, and researchers with the goal of:
Deepening awareness of evidence regarding admissions practices, and their equity implications;
Sharing innovations in admissions policy and practice in California and nationwide;
Exploring possible directions for California postsecondary admissions policies.
Speakers include leaders from the State Board of Education, each of California's institutions of higher education (UC, CSU, and community colleges), K-12 school districts, the College Board, and advocacy organizations, along with experts in college admissions and access from universities across California and nationwide.
Event speakers
Michael Brown, Provost and Executive Vice President, University of California
Prudence Carter, Dean, UC Berkeley Graduate School of Education
Sally Chen, Economic Justice Program Manager, Chinese for Affirmative Action
Eddie Comeaux, Associate Professor of Higher Education, Graduate School of Education, UC Riverside
Lupita Cortez Alcalá, Chief Deputy Superintendent of Public Instruction, California Department of Education
Linda Darling-Hammond, President, California State Board of Education; President and CEO, Learning Policy Institute
Christopher Edley, Jr., Professor, UC Berkeley Law School
Saul Geiser, Senior Associate, Center for Studies in Higher Education, UC Berkeley
Heather J. Hough, Executive Director, PACE
Jessica S. Howell, Vice President of Research, College Board
Michael W. Kirst, former president, California State Board of Education; Professor Emeritus, Stanford University
Nathan Kuncel, Professor of Psychology, University of Minnesota
Michal Kurlaender, Professor of Education Policy, UC Davis School of Education
Nicholas Lemann, Professor, Columbia School of Journalism
Eloy Ortiz Oakley, Chancellor, California Community Colleges
Cecilia Rios-Aguilar, Professor of Education, UCLA Graduate School of Education and Information Sciences
Jesse Rothstein, Professor of Public Policy and Economics, UC Berkeley
Joseph Soares, Professor of Sociology, Wake Forest University
Chris Steinhauser, Superintendent, Long Beach Unified School District
Joel Vargas, Vice President, JFF
Mark Wilson, Professor, UC Berkeley Graduate School of Education
Alison Wrynn, Associate Vice Chancellor, Academic Programs, Innovations and Faculty Development, California State University
Agenda and Event Materials
Time
Agenda
Event Materials
10:00 - 10:05
Welcome

Heather Hough, Executive Director, PACE
Carol Christ, Chancellor, UC Berkeley

 
10:05 - 10:20
California's Vision for College and Career Readiness

Linda Darling-Hammond, President, California State Board of Education; President & co-founder, Learning Policy Institute

10:20 - 11:00
College Readiness, Access & Success: Perspectives on Alignment in K-12 and Higher Education

Michal Kurlaender (moderator), Professor, UC Davis School of Education; Faculty Director, PACE
Michael Kirst, former president, California State Board of Education
Chris Steinhauser, Superintendent, Long Beach Unified School District
Joel Vargas, Vice President, Jobs for the Future

11:00 - 12:00
New Research on Equity in College Admissions

Marcela Cuellar (moderator), Assistant Professor, UC Davis School of Education
Saul Geiser, Senior Associate, Center for Studies in Higher Education, UC Berkeley
Nathan Kuncel, Professor, College of Liberal Arts, University of Minnesota
Jesse Rothstein, Professor of Public Policy and Economics, UC Berkeley
Jessica Howell, Vice President of Research, College Board

12:00 - 12:45
Lunch
 
12:45 - 1:45
Increasing Equity in College Access and Success: Perspectives from Leaders of California's Educational Institutions

Prudence Carter (moderator), Dean, UC Berkeley Graduate School of Education
Carol Christ, Chancellor, UC Berkeley
Lupita Cortez Alcalá, Chief Deputy Superintendent of Public Instruction, California Department of Education
Michael Brown, Provost and Executive Vice President, University of California
Allison Wyrnn, Associate Vice Chancellor, Academic Programs, Innovations and Faculty Development, California State University

 
1:45 - 2:00
Break
 
2:00 - 3:00
Looking Ahead: California's Goals and Innovative Approaches to Achieve Them

Eddie Comeaux (moderator) Associate Professor, UC Riverside
Christopher Edley, Jr., Professor, UC Berkeley Law School; Faculty Director, PACE
Joseph Soares, Professor, Wake Forest University
Cecilia Rios Aguilar, professor, UCLA Graduate School of Education and Information Sciences; Faculty Director, PACE
Mark Wilson, Professor, UC Berkeley Graduate School of Education
Sally Chen, Economic Justice Program Manager, Chinese for Affirmative Action

3:00 - 3:45
Reflections on California in the National Context

Nicholas Lemann, author of The Big Test: The Secret History of the American Meritocracy; professor and former dean, Columbia School of Journalism