What We Do
PACE is an independent, non-partisan research center led by faculty directors at Stanford University, the University of Southern California, the University of California Davis, the University of California Los Angeles, and the University of California Berkeley. Founded in 1983, PACE bridges the gap between research, policy, and practice, working with scholars from California's leading universities and with state and local decision makers to achieve improvement in performance and more equitable outcomes at all levels of California's education system, from early childhood to postsecondary education and training.
Recent Publications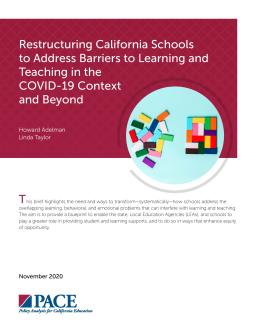 This brief highlights the need and ways to transform—systematically—how schools address the overlapping learning, behavioral, and emotional problems that can interfere with learning and teaching. The...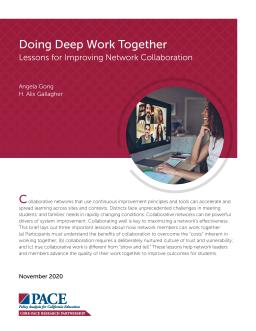 Lessons for Improving Network Collaboration
Collaborative networks that use continuous improvement principles and tools can accelerate and spread learning across sites and contexts. Districts face unprecedented challenges in meeting students'...