What We Do
PACE is an independent, non-partisan research center led by faculty directors at Stanford University, the University of Southern California, the University of California Davis, the University of California Los Angeles, and the University of California Berkeley. Founded in 1983, PACE bridges the gap between research, policy, and practice, working with scholars from California's leading universities and with state and local decision makers to achieve improvement in performance and more equitable outcomes at all levels of California's education system, from early childhood to postsecondary education and training.
Recent Publications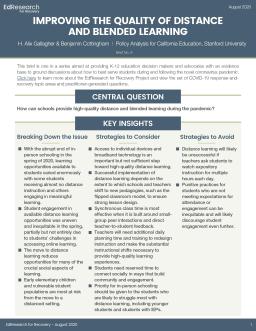 How can schools provide high-quality distance and blended learning during the pandemic? This brief includes a mix of rigorous evidence from extant studies, data from interviews with practitioners who...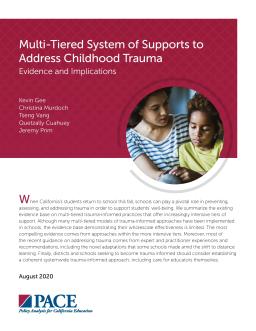 Evidence and Implications
When California's students return to school this fall, schools can play a pivotal role in preventing, assessing, and addressing trauma in order to support students' well-being. We summarize the...