What We Do
PACE is an independent, non-partisan research center led by faculty directors at Stanford University, the University of Southern California, the University of California Davis, the University of California Los Angeles, and the University of California Berkeley. Founded in 1983, PACE bridges the gap between research, policy, and practice, working with scholars from California's leading universities and with state and local decision makers to achieve improvement in performance and more equitable outcomes at all levels of California's education system, from early childhood to postsecondary education and training.
Recent Publications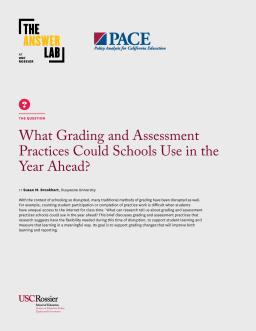 With the context of schooling so disrupted, many traditional methods of grading have been disrupted as well. For example, counting student participation or completion of practice work is difficult...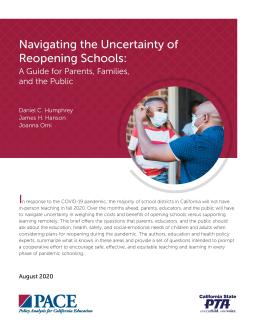 A Guide for Parents, Families, and the Public
In response to the COVID-19 pandemic, the majority of school districts in California will not have in-person teaching in fall 2020. Over the months ahead, parents, educators, and the public will have...