What We Do
PACE is an independent, non-partisan research center led by faculty directors at Stanford University, the University of Southern California, the University of California Davis, the University of California Los Angeles, and the University of California Berkeley. Founded in 1983, PACE bridges the gap between research, policy, and practice, working with scholars from California's leading universities and with state and local decision makers to achieve improvement in performance and more equitable outcomes at all levels of California's education system, from early childhood to postsecondary education and training.
Recent Publications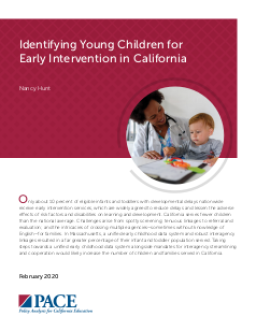 Only about 10 percent of eligible infants and toddlers with developmental delays nationwide receive early intervention services, which are widely agreed to reduce delays and lessen the adverse effects...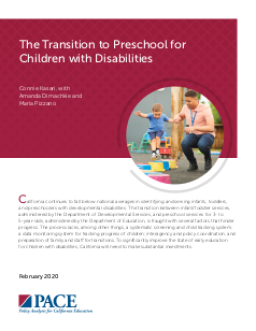 California continues to fall below national averages in identifying and serving infants, toddlers, and preschoolers with developmental disabilities. The transition between infant/toddler services...